March 2017
NAIOP's The Last Mile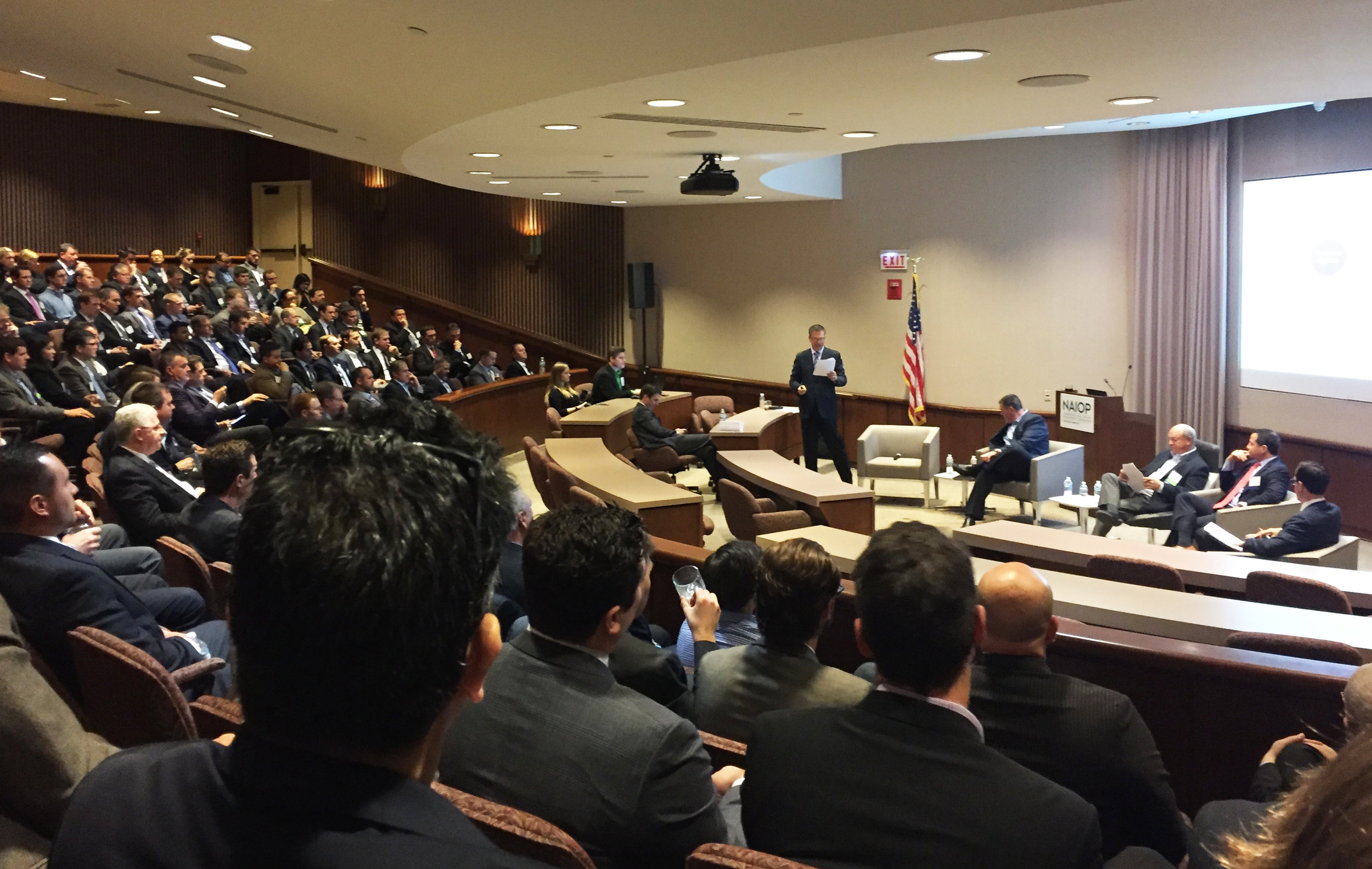 On Thursday, March 9th, NAIOP hosted its "Last Mile" event at the Riverway Auditorium in Rosemont. The discussion covered the current state of e-commerce users, and the future of distribution during the "Last Mile." Panelists included:
Mark Goode, Principal, Venture One Real Estate
Mike Senner, Executive Vice President, Colliers International
Mike Tenteris, Managing Director, Cushman & Wakefield
Jason West, Executive Managing Director, Cushman & Wakefield
State of E-Commerce
E-commerce sales are projected to reach $500 billion by the end of 2018.
Other e-commerce companies are looking for the most cost-efficient space, which is usually not going to be a BTS.
Third party firms will be handling returns.

Current distribution facilities aren't setup to handle returns.
The Amazon Model
Amazon is getting creative with its space, whether it is converting a first floor office into a warehouse/distribution hub, or redeveloping unused parking garage space.
Distribution hubs are within 20 miles of 40% of the Chicago area population.
Leases signed by the e-commerce giant in the city were 5-year deals, however, 10-year leases were signed in the suburbs because they are uncertain of the hub and spoke's sustainability long-term.
Today's Shopper
Biggest drivers of demand:

Food & Beverage
Medical/Pharma
Mergers & Acquisitions
E-commerce
Couch potato shopper
Instead of going to a Walgreens, or other convenience stores, people are ordering things such as toilet paper and having it delivered.
Convenience stores could become a thing of the past.