April 2017
Congratulations Liliana Leon on being the 2017 Ollie Scholarship Recipient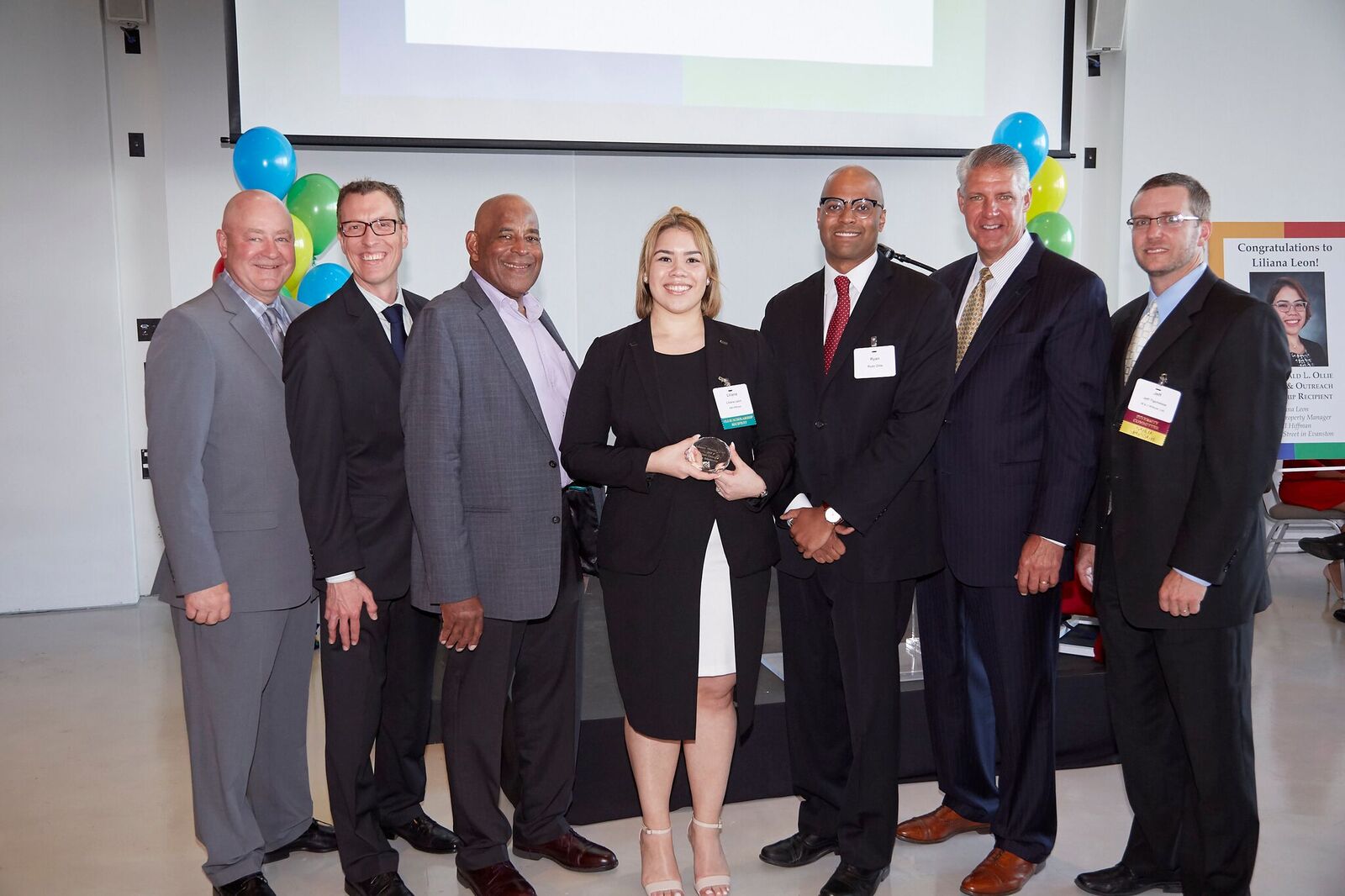 Congratulations to the 2017 Ollie Scholarship Recipient!
The BOMA/Chicago Foundation and the Scholarship Committee are excited to announce that Liliana (Lily) Leon, Assistant Property Manager at NAI Hiffman, has been awarded the 2017 Reginald L. Ollie Inclusion and Outreach Scholarship. Lily, a DePaul University graduate, began her career as a property administrator at Harper Court with McCaffery Interests, Inc in 2014. Soon after, she was promoted to assistant property manager for the University of Chicago's commercial real estate portfolio. During that time, Lily received her broker's license. At the end of 2016, Lily accepted an offer from NAI Hiffman (909 Davis Street in Evanston) in hopes of continuing her growth within CRE. We will recognize Lily at the Diversity Celebration.
April 20 Diversity Celebration Details
The annual Diversity Celebration to raise funds for the Ollie Scholarship and to recognize our 2017 recipient was held on April 20 at Venue SIX10 (610 S Michigan, home of the Spertus Institute) . About 300 were in attendance as we celebrated, enjoyed the amazing views of Grant Park and Lake Michigan and watched the talented Jesse White Tumblers perform.