April 2018
Lakeview Realty breaks ground on Romeoville spec office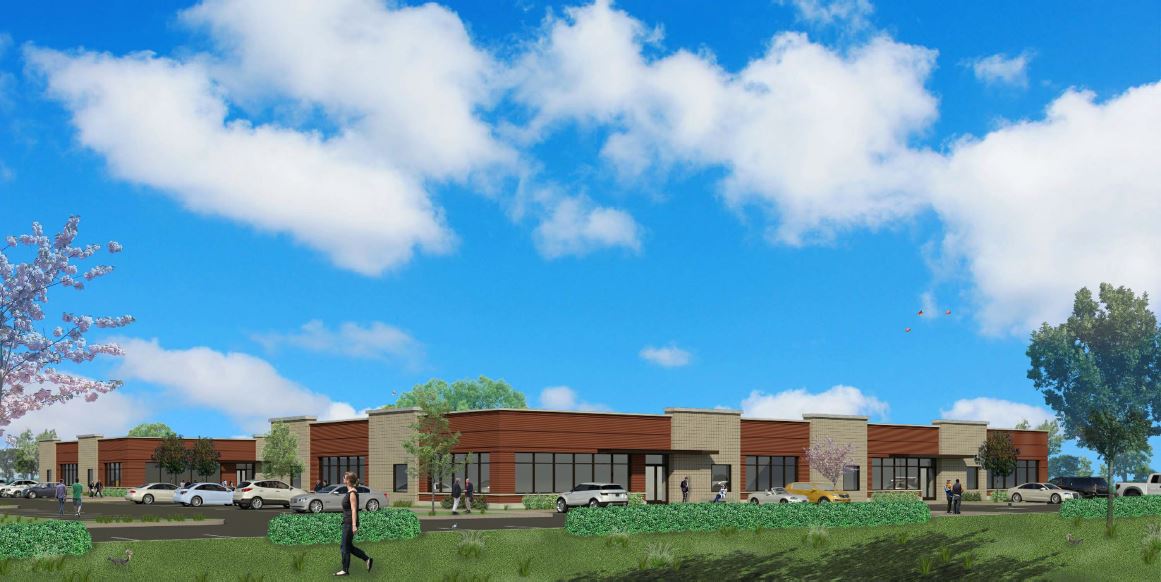 ROMEOVILLE, IL (April 12, 2018) – NAI Hiffman is proud to announce that Lakeview Realty has broken ground on a new speculative office development in Romeoville, IL. NAI Hiffman Executive Vice President Jim Adler will be representing Lakeview on the leasing of the property once construction is complete.
Principle Construction Corporation is handling the build and anticipates completion of the project by October 2018. Lakeview's new office complex will have suites for up to ten tenants and will feature 10' ceilings, 205 parking spaces, and five building entrances, plus potential individual suite entrances. Located in the I-55 corridor, this property is one of only a few office construction projects happening in the current suburbs market.
About NAI Hiffman
Comprised of more than 160 real estate professionals, NAI Hiffman provides leasing, management, investment sales and capital markets representation for owners and occupiers of commercial real estate in the Chicago metro market. It currently leases and manages an 80+ million SF portfolio of over 700 commercial properties throughout metropolitan Chicago, Northwest Indiana and Southeast Wisconsin. NAI Global offices are leaders in their local markets and work in unison to provide clients with exceptional solutions to their commercial real estate needs. NAI Global has more than 400 offices strategically located throughout the world, with 7,000+ local market professionals, handling over $20 billion in transaction value and managing 425+ million SF of property. For more information, please visit www.naihiffman.com.
Featured in GlobeSt.com and RE Journals