May 2018
Over 300 industry professionals attended the 15th annual CIP Industrial Summit
REjournals hosted the 15th annual CIP Industrial Summit on April 26, 2018. More than 300 commercial real estate professionals went out to Hamburger University, on the McDonald's Oak Brook, Illinois campus, to hear experts in their field discuss the state of industrial development and investment in the Chicago region.
Opening remarks were provided by Brendan Green, senior vice president in the Rosemont office of Colliers International as well as the 2018 president of the Association of Industrial Real Estate Brokers (AIRE). If there were any doubts in the room about the health of the industrial sector, they were quelled by the stats that he provided showing higher asking rents, lower vacancy and increased demand. "In Chicago, the fundamentals for industrial remain strong," Green said.
The first panel, moderated by Ivan Baker, president and CEO of the North Central Illinois Economic Development Corporation, looked at the state of the industrial market. Chris Gary, SIOR executive vice president, industrial services at NAI Hiffman; John McDermott executive director industrial practice at SVN Chicago Commercial; Brian McKiernan senior vice president at Centerpoint Properties and Roy Splansky, principal at Venture One Real Estate joined him for the discussion.
Part of the panel's time was spent evaluating the highs that industrial has reached, and whether or not the asset class will peak any time soon. "A few years ago, we were talking about what inning we were in," Splansky said. "If we do that now, we'd be in extra innings."
The State of the Market panel also discussed the factors that a company considers when choosing were to locate, including the local labor pool, building quality and muncipal incentives. The latter, according to Gary, is often an afterthought. "By the time incentives get discussed, the client has probably already decided where they want to go," he said. "I hope I'm not revealing a secret that I shouldn't be."
The second panel focused on financing, investing, management and construction trends. Peter Tsantilis, Esq., partner with Liston & Tsantilis, P.C.moderated the discussion and he was joined by Reggie Greenwood, deputy director at Chicago Southland Economic Development Corporation; Peter Maros, Vice President at Solect Energy; Art Rendak, president at Inland Mortgage Capital, LLC and Howard Green, executive vice president at Meridian Design Build, LLC.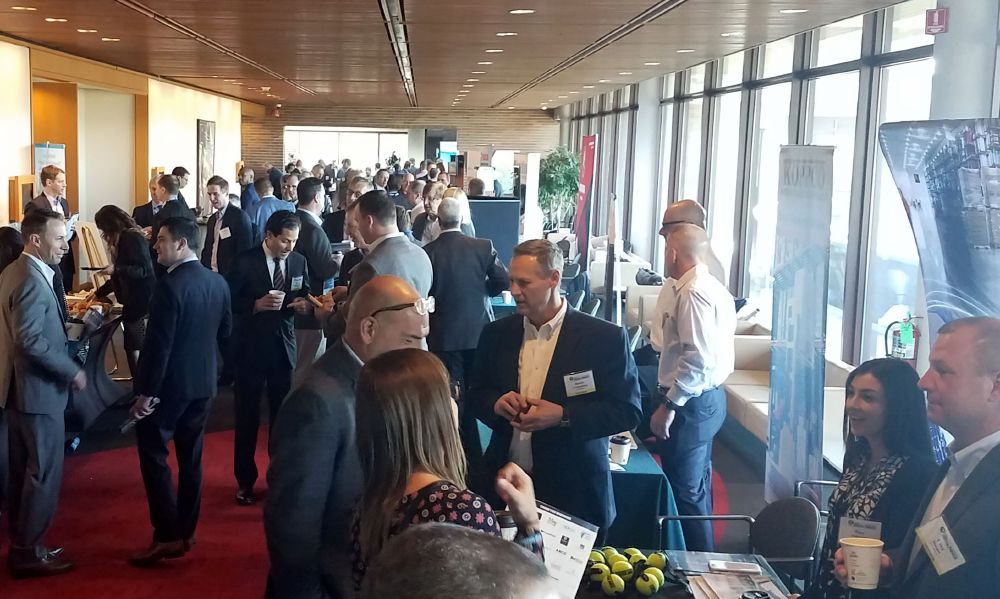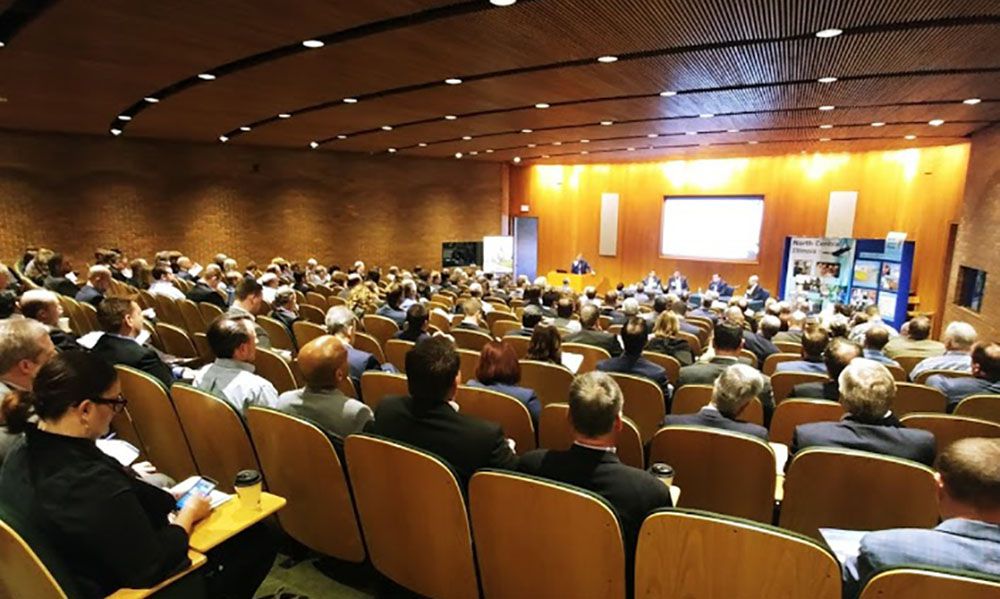 Source: RE Journals