April 2015
First Quarter 2015 Market Peek
NAI Hiffman is pleased to present its First Quarter 2015 Market Peek, a first look at the market statistics for the Chicago Metropolitan industrial and office real estate markets.
Industrial Market Posts Positive Net Absorption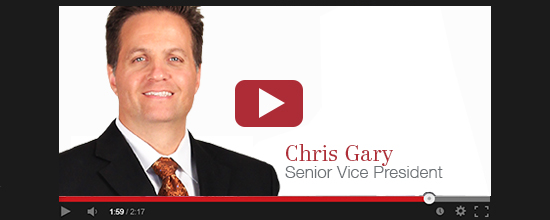 Chicago's industrial market began the year strong and posted positive net absorption of 3.2 million SF of vacant space.
The industrial vacancy rate improved 10 basis points from year-end 2014, posting 7.8% vacant at the end of the first quarter.
Construction deliveries for the first quarter totaled 2.5 million SF. Projects under construction total 13 million SF, with more than 1 million SF underway in each of the following submarkets: Southeast Wisconsin, I-80/Joliet Corridor, I-90 Northwest, I-55 Corridor, and O'Hare submarkets.
Office Market Starts Year Strong in Suburbs, Slower Downtown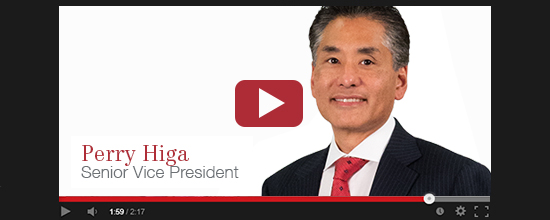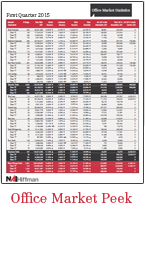 The Chicago suburban office market began 2015 with improved market fundamentals: 360,000 SF was absorbed during the quarter and the overall vacancy rate improved 37 basis points from year end 2014, to the current rate of 18.19%.

The Chicago downtown office market experienced weakened market fundamentals: negative net absorption during the first three months of 2015, totaling -126,000 SF and the overall vacancy rate increased 10 basis points from year-end 2014, ending first quarter at 12.04%.
---
For further information regarding the content of this market peek or if you are interested in
attending a custom market overview presentation, please contact:

Kelly Brown | Senior Research Manager
630 693 0645
kbrown@hiffman.com

John Picchiotti | Chief Operating Officer, Brokerage
630 691 0608
jpicchiotti@hiffman.com
---
Mentioned in GlobeSt and RE Journals