July 2016
Wilton Brands lease icing on the cake for Naperville building owner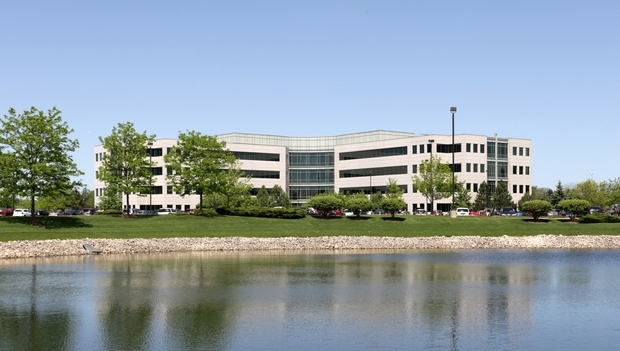 A company that sells cake decorating and baking products is moving its west suburban headquarters to Naperville, providing a sweet ending for the Boston-based landlord that bought the west suburban building out of financial distress less than two years ago.
Wilton Brands has signed an 86,111-square-foot lease to move its headquarters to Washington Pointe, a four-story office building at 535 E. Diehl Road in Naperville, the company and landlord Davis Cos. said today.
Wilton Brands is currently based in Woodridge. The company's products also include craft, sewing, and home decorating brands.
The 11-year lease fills all of the vacancy in the 167,000-square-foot building along Interstate 88, which Boston-based Davis bought for $14 million in November 2014.
Davis' price was less than half the $30.9 million the previous owner, El Segundo, Calif.-based Griffin Capital, paid for Washington Pointe before the recession in 2006. Griffin faced a $23.2 million foreclosure suit on a commercial mortgage-backed securities (CMBS) loan on the property because of the high vacancy, which led to Davis' discounted deal.
Davis, which specializes in buying distressed office buildings with big vacancies, has turned around and sold other properties in the Chicago suburbs. Most recently, it late last year sold the Edens Corporate Center in Northbrook for $30.2 million, about double what Davis paid for the two-building property in a distressed deal four years earlier.
Since buying Washington Pointe, Davis added amenities including a fitness center, employee lounge and food market, Davis said in a statement about the Wilton lease.
"We are excited to position Wilton for future growth at Washington Pointe," Sue Buchta, who was hired as Wilton's CEO in January, said in a statement. "The high-end office space, convenient amenities, location and ownership's commitment to capital improvements provide a great landscape for our iconic brand and make it an ideal fit for our culture, employees, clients and partners."
Davis was represented in the two-floor lease by Jim Adler and Dan O'Neill of NAI Hiffman. Wilton was represented by Gary Fazzio of CBRE.
Source: Crain's Chicago Business