July 2016
Julian Electric selects Heritage Crossing in Lockport for new corporate HQ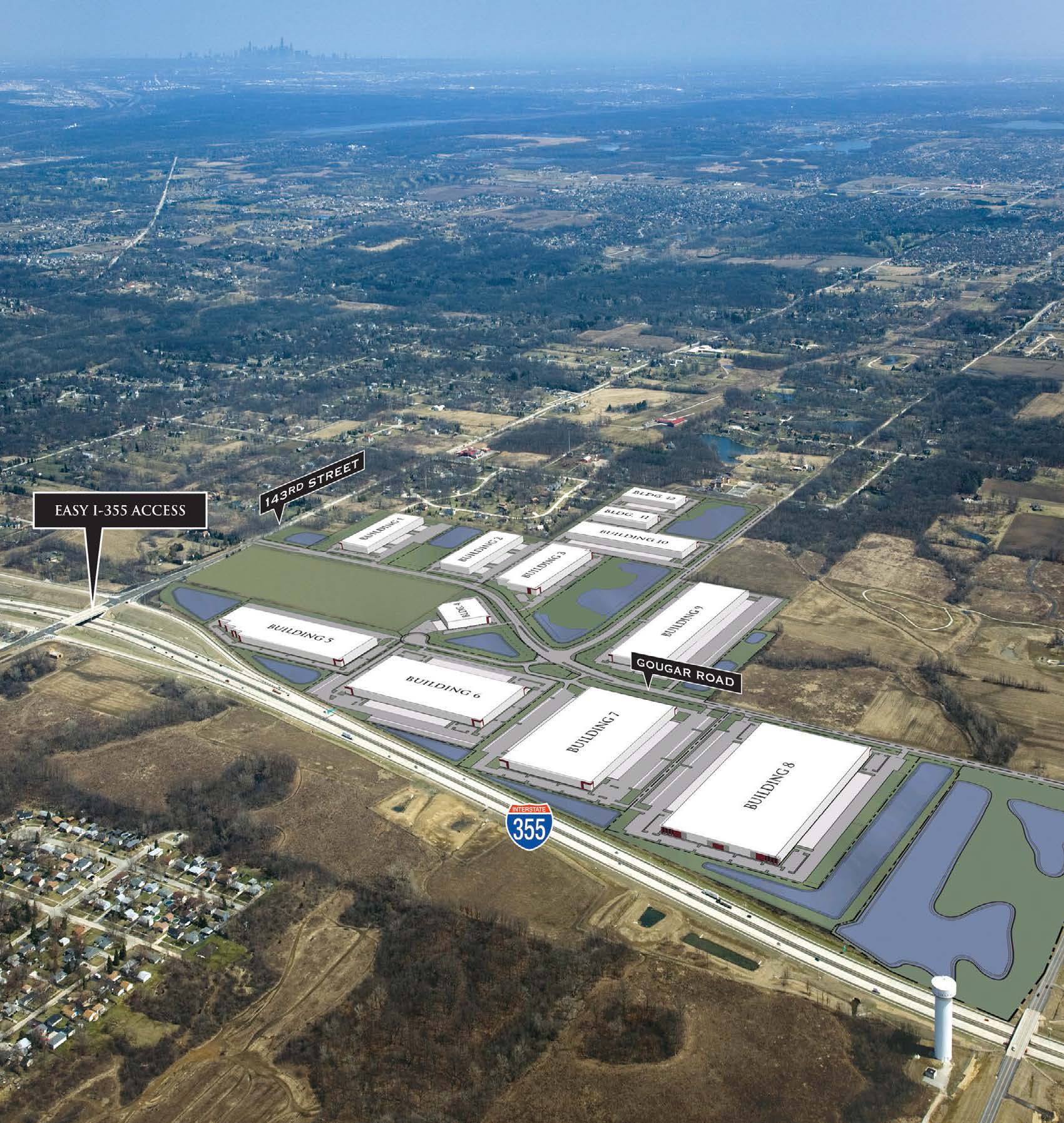 LOCKPORT, IL (July 14, 2016) –Julian Electric has confirmed that it will be relocating its corporate headquarters from Westmont to Lockport, Illinois
After 40 years in Westmont, the electrical device manufacturer has acquired 19 acres of land from ML Realty Partners in Heritage Crossing corporate park, near I-355 and 143rd Street in Lockport. Julian Electric will be constructing a 175,000-square-foot, state-of-the-art global headquarters and manufacturing facility. The new facility will immediately accommodate 300 employees while Julian Electric targets its aggressive growth plan to vastly expand its team. The building will be expandable to more than 300,000 square feet and will include over 15,000 square feet of office space as well as parking to accommodate over 400 employees.
After a multi-state search evaluating various opportunities over several years, Julian Electric executives agreed Heritage Crossing was the best fit for its firm to continue its renowned service and accommodate its future growth. "Relocating to Heritage Crossing in Lockport was a clear decision and will provide us with a prominent address within a corporate setting," stated Ken Julian, Co-President at Julian Electric. "Officials in Will County and the City of Lockport were extremely helpful and welcoming. The multi-year incentive package provided by the County and City will be essential in assisting us to turn this consolidation into a reality and a long-term home for our firm."
Dan Leahy and Joe Bronson, Executive Vice Presidents with NAI Hiffman's Industrial Services group, represented Julian Electric and provided site selection and incentive negotiation services. Mark Moran, Executive Vice President, and John Whitehead, Vice President, also with NAI Hiffman, represented ML Realty Partners in the sale of the land site. Kyle Schumacher with Ketone Partners will provide construction management services with Cornerstone Architects and Morgan Harbor Construction building the facility on behalf of Julian Electric.
About Julian Electric Inc.
Julian Electric Inc., founded in 1959, is a value-added manufacturer of custom wiring harnesses, instrument panel and control assemblies, heavy gauge battery cable and power cable assemblies and specialty feed-thru and power components for OEM manufacturers of mobile machinery, industrial equipment and commercial vehicles.
About ML Realty Partners
ML Realty Partners is a long-term industrial real estate investor in the Central United States. Founded in 2001, the company acquires existing industrial properties and creates new, quality developments. It is the mission every day for ML Realty Partners to provide companies an outstanding experience at its properties.
About NAI Hiffman
Comprised of over 150 real estate professionals, NAI Hiffman provides leasing, management and investment sales representation for owners and occupiers of commercial real estate in the Chicago metro market. It currently leases and manages a 54+ million SF portfolio of over 600 commercial properties throughout metropolitan Chicago, Northwest Indiana and Southeast Wisconsin. NAI Hiffman is the Chicago-area representative for NAI Global, the world's largest managed network of real estate service providers, has more than 375 offices strategically located throughout North America, Latin America, Europe and Asia Pacific, with over 6,700 local market professionals, managing over 380 million square feet of property.
Mentioned in The Daily Herald, RE Journals