August 2014
NAI Hiffman awarded management and leasing of Class A, 210,000 SF office asset, Bannockburn Corporate Center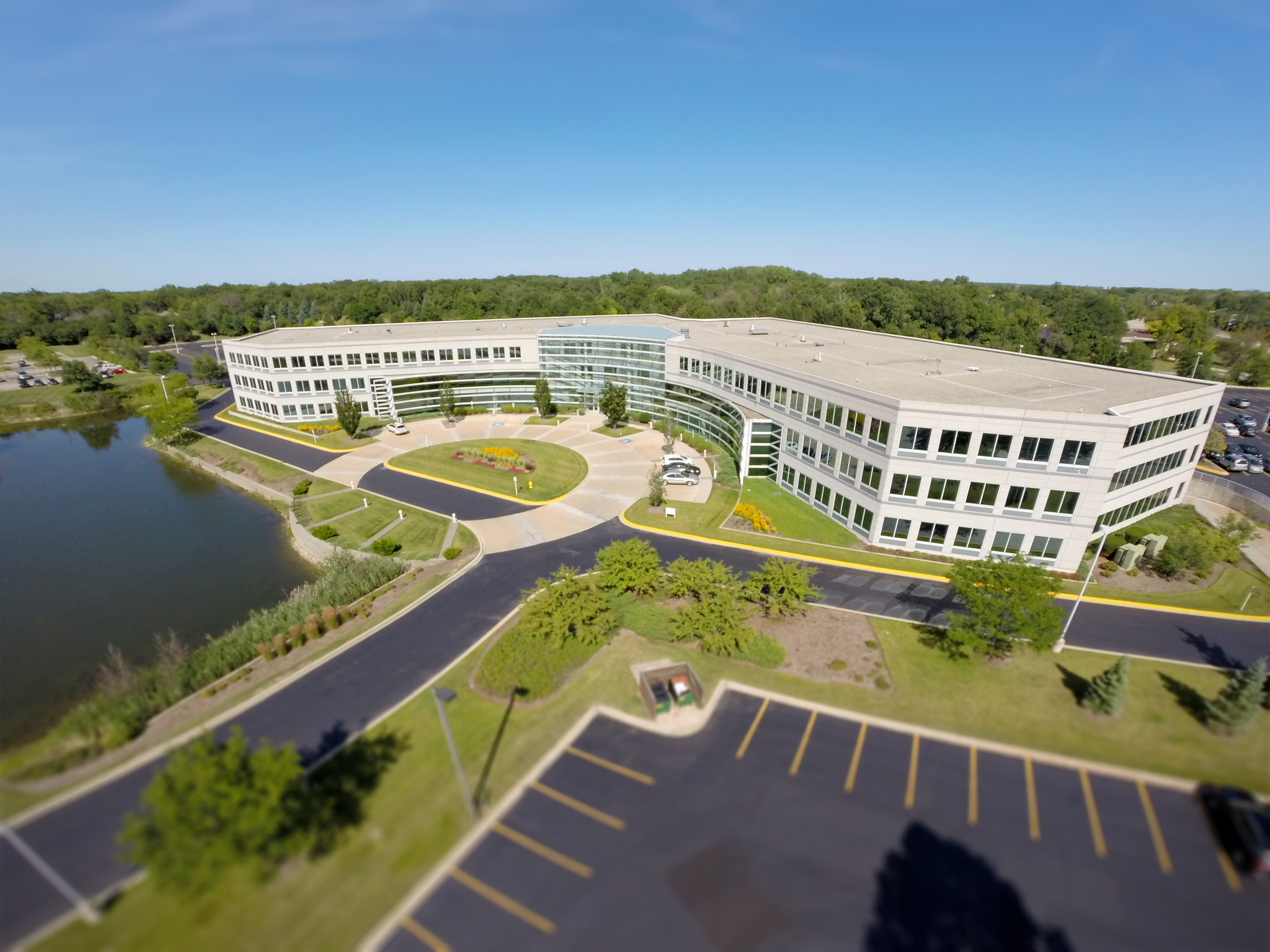 NAI Hiffman has been awarded the leasing and management of Bannockburn Corporate Center, a 210,000-square-foot, Class A asset located at 3000 Lakeside Drive in Bannockburn. The NAI Hiffman leasing team of Linda Garske and Jason Wurtz, will market existing and upcoming availabilities.
Bannockburn Corporate Center, located directly off the intersection of Half Day Road and I-94, is currently 62% occupied. The building has a modern design with contemporary Class A finishes, indoor executive parking, ample natural light, and large contiguous blocks of available space.
NAI Hiffman's North Suburban office team has experienced great success in repositioning their new assignments and accelerating leasing results. As an example, since the leasing and management win of Edens Corporate Center approximately 18 months ago, the property's occupancy has increased from 60% to 92%.
"We are pleased that Bannockburn Corporate Center's new ownership recognizes our team's capabilities to reposition and promote office assets and we look forward to continuing our history of success," says Bob Assoian, Managing Director of NAI Hiffman's Management Services team. "3000 Lakeside Drive is a high-quality real estate asset that we believe can effectively compete in the North Suburban submarket under the direction of our new management and leasing team."
The assignment of Bannockburn Corporate Center shortly follows NAI Hiffman's leasing and management win of the 486,000-square-foot Naperville Woods Office Center in Naperville, Illinois. With the two properties added to its portfolio, NAI Hiffman leases and manages over 56.6 million square feet of office, industrial and retail space in the Chicagoland region.
Mentioned by RE Journals, GlobeSt, REBusinessOnline