September 2016
NAI Hiffman completes five lease transaction for Evanston office owner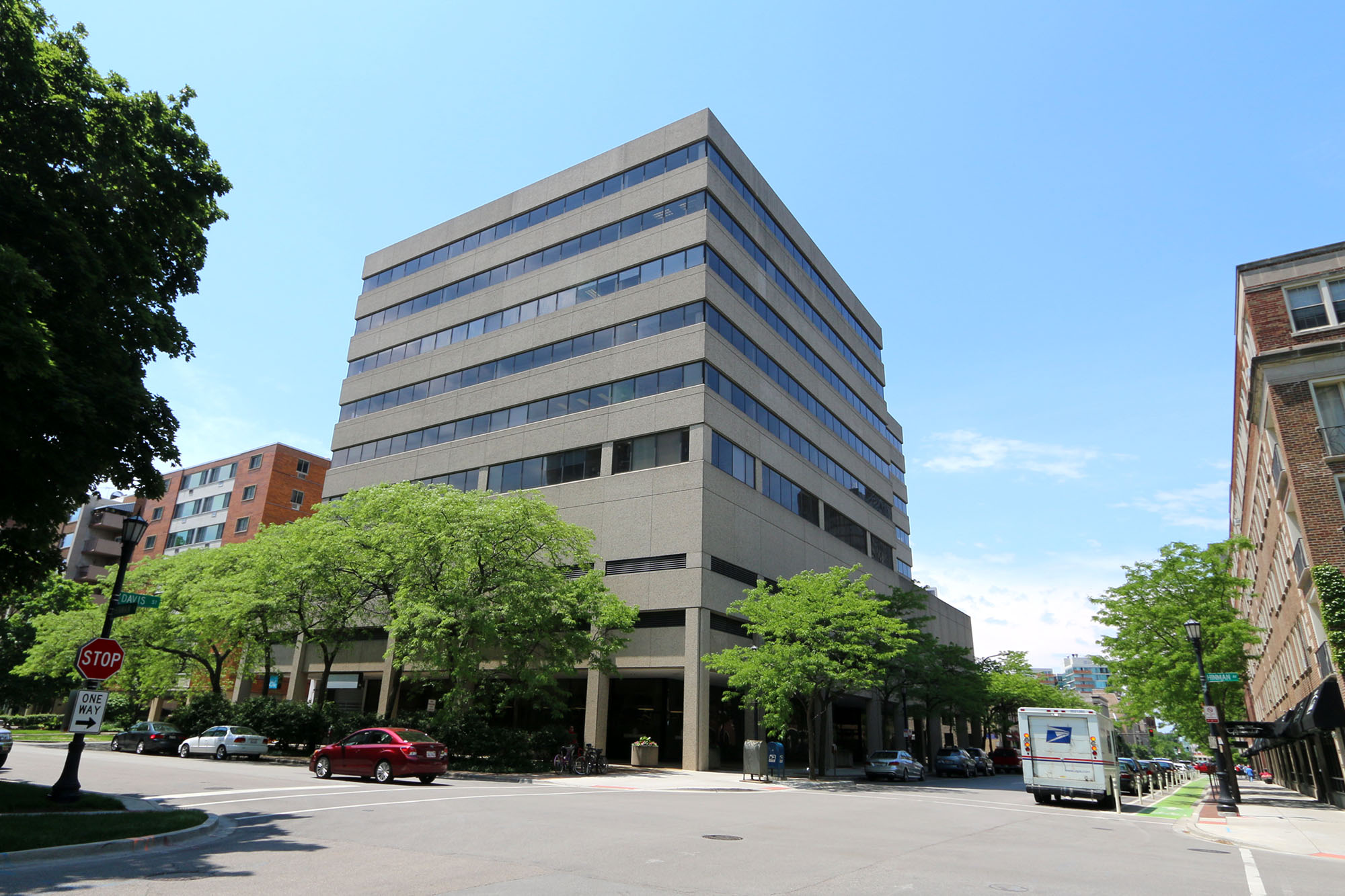 EVANSTON, IL (September 20, 2016) – NAI Hiffman is pleased to announce Jason Streepy and Jack Reardon, Senior Vice Presidents with its Office Services group, recently represented ownership of 500 Davis Center, Chicago-based Steelbridge Capital, in its five recent lease transactions totaling 28,732 square feet of space in Evanston, Illinois.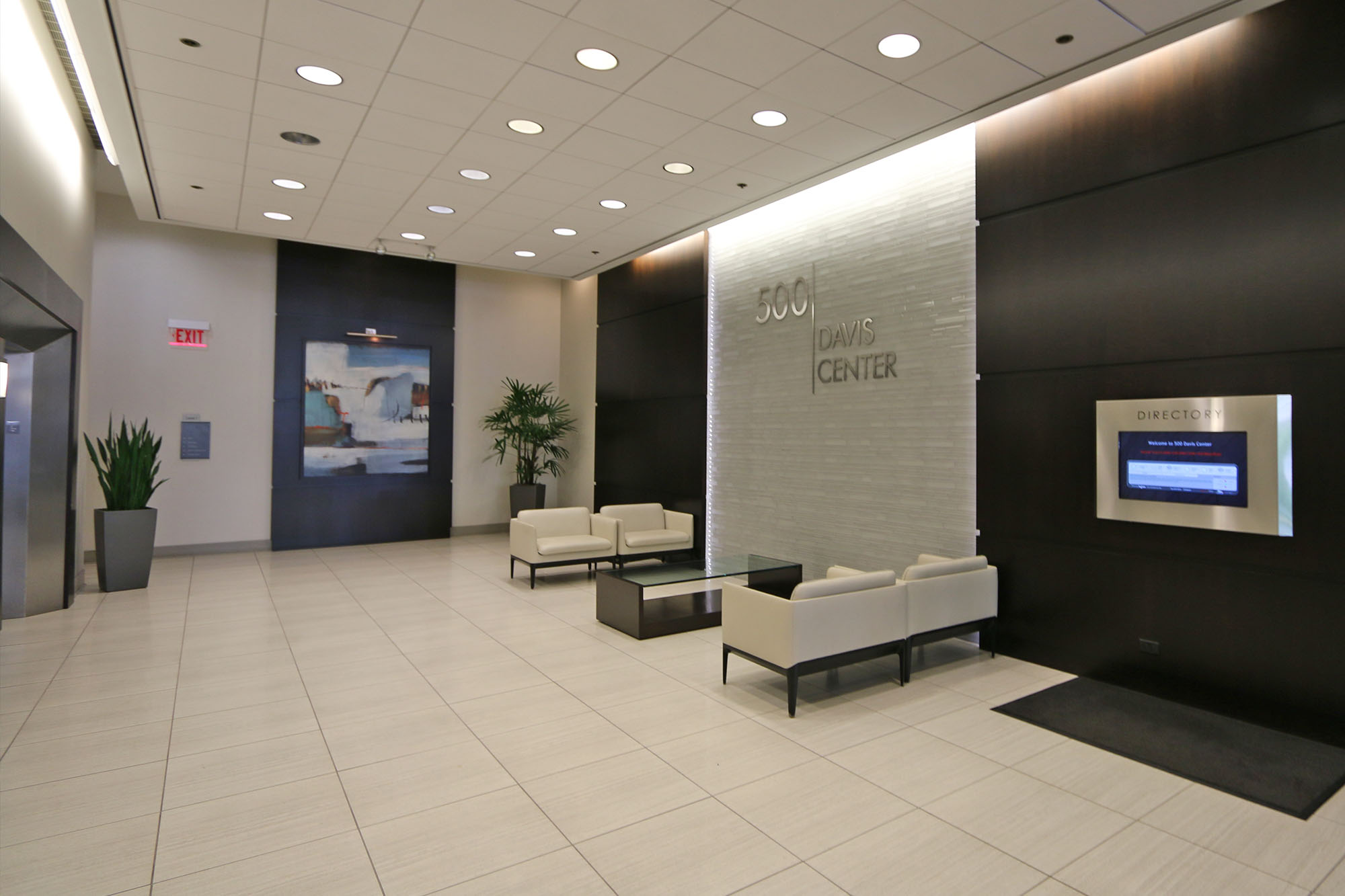 Katalyst Technologies, a comprehensive technology solutions company serving a wide array of industries from food and beverage to high tech manufacturing, expanded its occupancy to 13,925 square feet. Katalyst Technologies was represented by Bob Palffy of Steinco. Also extending its tenancy at the property was Best Case Solutions, a leading software company serving bankruptcy attorneys, renewed its 4,968 square feet space. Farm Logix signed a new lease for 2,835 square feet. Farm Logix, a technology company that leverages software to bring local farms together with educational institutions as well as the hospitality industries, was represented by Andy Davidson, with MB Realty. Best Endodontics, renewed its 2,618 square foot facility where they perform microsurgical endodontics; Best Endodontics was represented by Jeff Schomisch of ProTen Realty Advisors. Finally, Opex Analytics, an Evanston-based tech firm, joined the list of long-term tenants with its new 4,368 square foot office. Howard Perino of Cushman & Wakefield represented Opex Analytics in its relocation to 500 Davis Center.
500 Davis Center is a 127,500 square-foot multi-story office building owned by Steelbridge Capital. The property is located in Evanston's premiere business district and has views of Lake Michigan from its higher floors and a full-service parking deck. 500 Davis Center features a completely renovated lobby, elevators and common areas and offers flexible space options ranging in size from 900 square feet to 7,400 square feet.

About Steelbridge Capital
Steelbridge Capital is a value-focused commercial real estate investment, consulting and management firm based in Chicago and Miami . The firm's principals have a 60-year history of outperforming the market by employing research-driven strategies to locate markets and assets with strong competitive advantages, leveraging deep industry relationships to create proprietary deal flow, and using strong local operating expertise to exploit opportunities. Steelbridge recently completed the acquisition of Suntrust Center, a 270,000 rsf office tower in Ft. Lauderdale, Florida, for $87MM.
About NAI Hiffman
Comprised of over 150 real estate professionals, NAI Hiffman provides leasing, management and investment sales representation for owners and occupiers of commercial real estate in the Chicago metro market. It currently leases and manages a 54+ million SF portfolio of over 600 commercial properties throughout metropolitan Chicago, Northwest Indiana and Southeast Wisconsin. NAI Hiffman is the Chicago-area representative for NAI Global, the world's largest managed network of real estate service providers, has more than 375 offices strategically located throughout North America, Latin America, Europe and Asia Pacific, with over 6,700 local market professionals, managing over 380 million square feet of property.
Mentioned in The Daily Herald, Bisnow Chicago